We are very happy and proud to have won two European Design Awards 2023 with this project: a Gold A

ward in the category Annual Reports and on top of that the Award Best of Show (Graphic) that recognizes the most exceptional piece of design in Europe during the previous

year.
In collaboration with UNStudio we have designed this year's Zumtobel Group annual report entitled 'Transform'.
The graphi

c design radiates the theme of transformation. It has been woven into almost every facet of the book: from the sleeve to the cover, from the use of colour to the typeface, from the rectangular to the circular shape, from the radiating colourful appearance during da

ytime, to the glowing effect at night.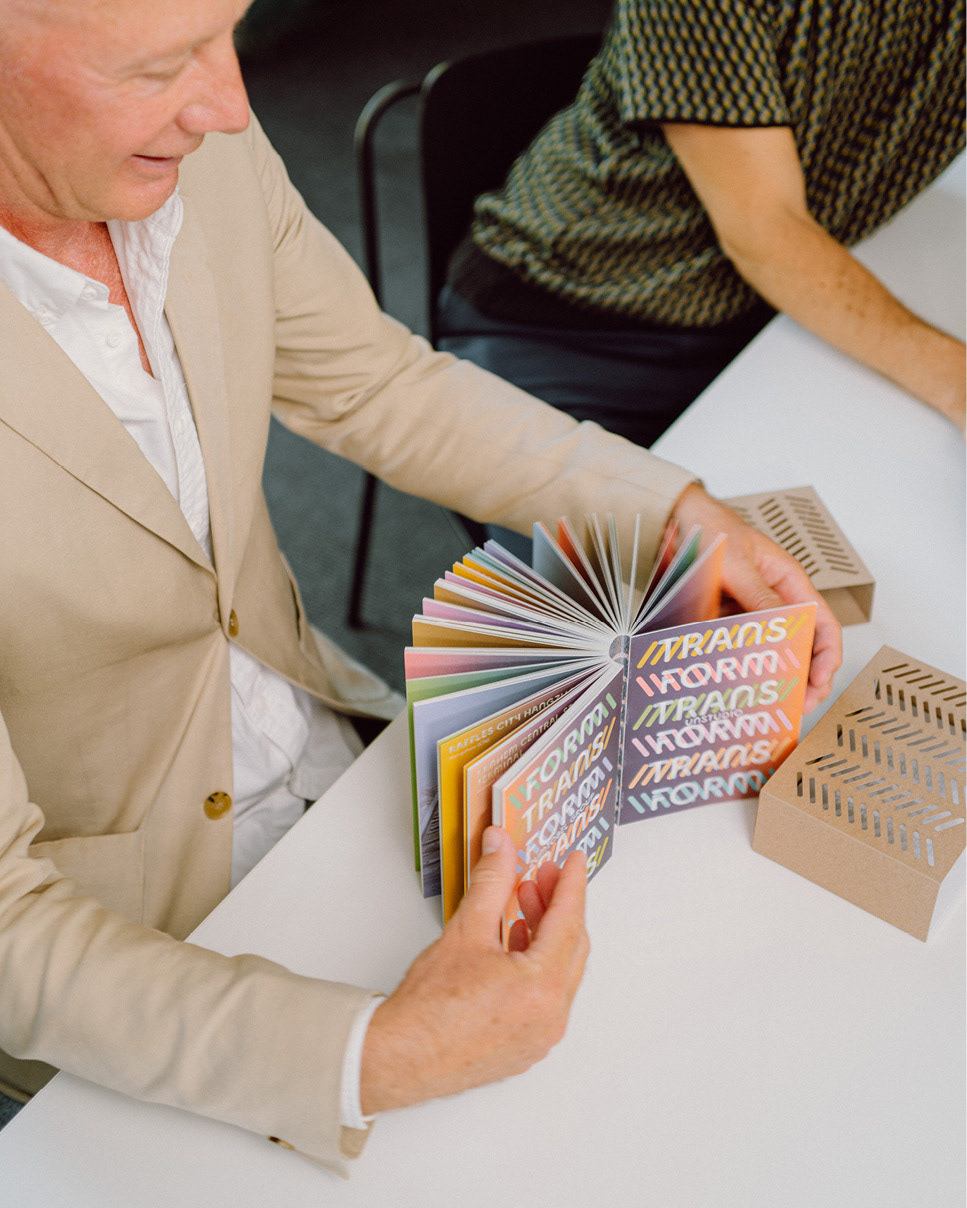 Annual Report Transform in collaboration with UNStudio
(2 volumes in a perforated sleeve, Art Book 320 pages  + Financial Book 176 pages)
Photos by Kaylee Kepple and Till Hückels: Copyright UNStudio / Zumtobel Group